Hello,
currently I want to create NDVI and NDWI pictures with the python API for sentinelhub.
My evalscript for NDVI looks like that: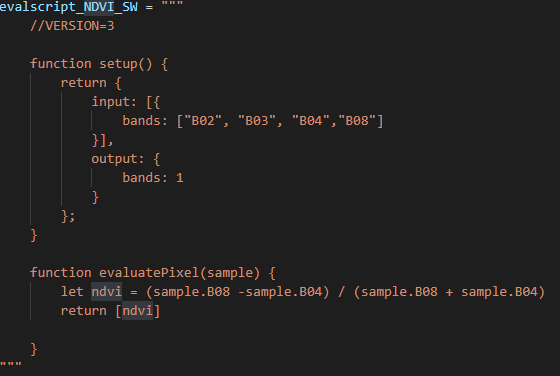 And for NDWI: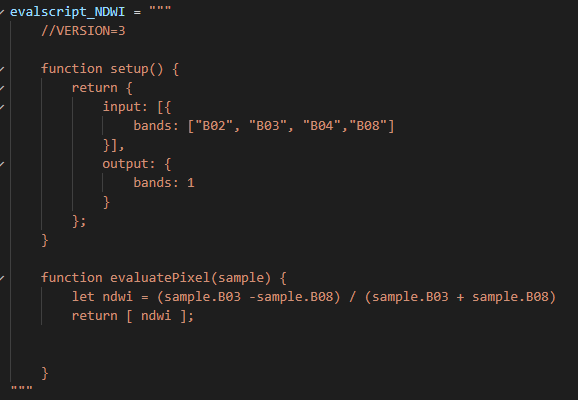 It works fine for NDVI. In the case of NDWI, I only get a black picture.
So, I want to understand how the NDWI picture is created. How the transformation of the values from -1 to 1 ( what we get, when we calculate let ndwi, let ndvi) to 0 - 255 works.
Because when i add plus one:



It works. I get an image, which looks good. But i don't know if it is correct…
Thanks for your help in advance!