Hello,
I have watched the toturial with Monja (this one) it was great but I had little question regard the last part of the datafusion.
In the last part Monja has shown how she changes the ID based on Maxim script: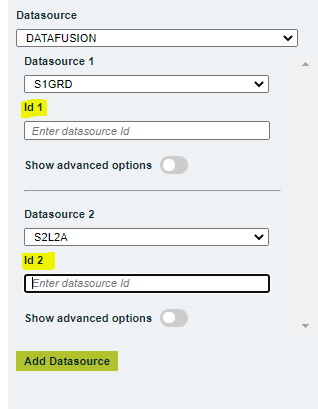 My question is, if I want to bring another script, for example from my configuration utility, which ID should I insert?
I tried to do as she did, and to write there "S1GRD" for sentinel1 and S2L2A for sentinel2, and then I got error, so I tried the ID of my sentinel 2 layes.
My end goal is to be able to get one tiff image that has bands of sentinel1 and sentinel2 together