Hi eo-browser team,
are Sentinel-1 fis data available for South America (Brazil, Argentina,…).
Best, Tomaz
It should be, everywhere.
Do you have trouble? Can you send an example of the request URL, which is not working?
Note that ESA does not have a homogeneous observation scenario for Sentinel-1 (as they have for Sentinel-2).
In South America there are for example only descending orbits: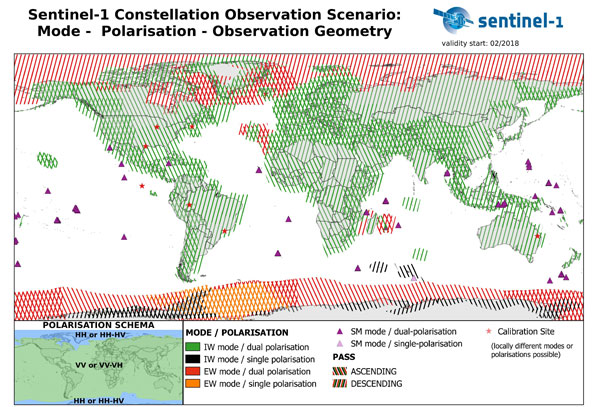 Find more info here:
Hi,
the problem was in geometry polygon coordinates in our fis api call.
Note: the geometry polygon coordinates must be Longitude Latitude.
Example call: https://services.sentinel-hub.com/ogc/fis/-ID-?GEOMETRY=POLYGON((Longitude Latitude, Longitude Latitude, Longitude Latitude…))&CRS=EPSG:3857&-other-parameters-…
Best, Tomaz