You can now copy your configurations in the Configuration Utility to other Sentinel Hub users. Go to your configuration which you would like to copy.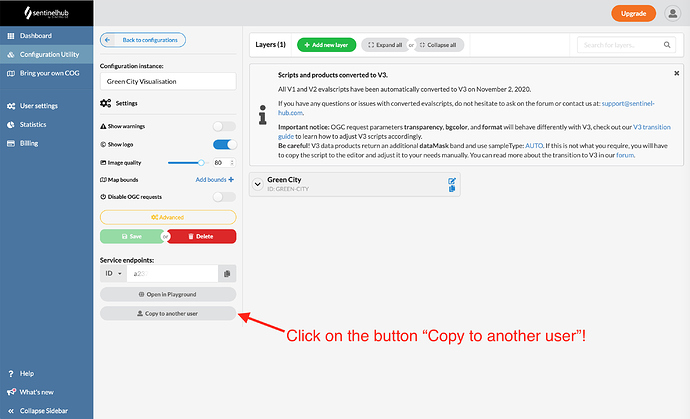 After clicking on the "Copy to another user" button, you will need to enter another user's Account ID. Click on the "Copy" button to confirm copying.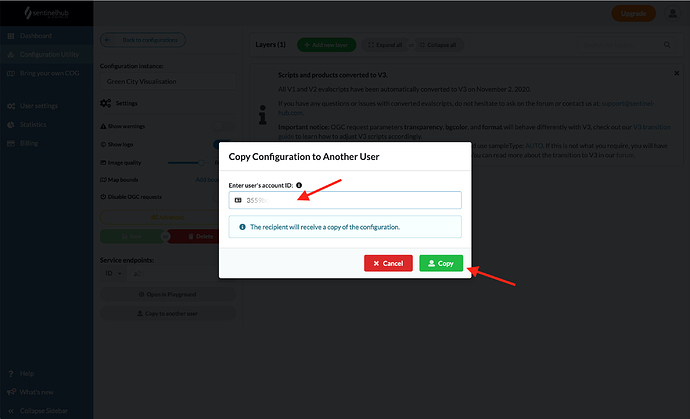 Your configuration will be visible to another user among his other configurations and it will be marked as "[NEW]".