I found some similar references to a bug similar to this one but I'm not sure if it's exactly the same problem:
I am using Sentinel Playground | Sentinel Hub to display Sentinel natural color images. Despite the image acquisition date being correct, it is actually showing the same image from 5 days ago. I can see that there was an update further east (another sweep) but not of the area of my interest.
My area of interest is [here](Sentinel Playground | Sentinel Hub &gamma=1.0&time=2022- 11-01%7C2023-05-12&atmFilter=&showDates=false)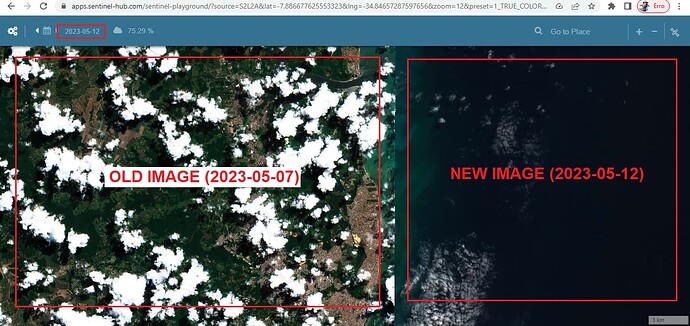 Thank you.
Leonardo Caponi