We're pleased to announce that you can now purchase, order and access SkySat archive data via Sentinel Hub.
The highlights of SkySat data:
ability to image an area of interest up to 10 times daily

0.5 - 0.9 m pixel size (resampled to 0.5 m)

Blue, Green, Red, Near Infrared, and Panchromatic bands
Check out our documentation for more details. Don't miss the available sponsorship and discounts.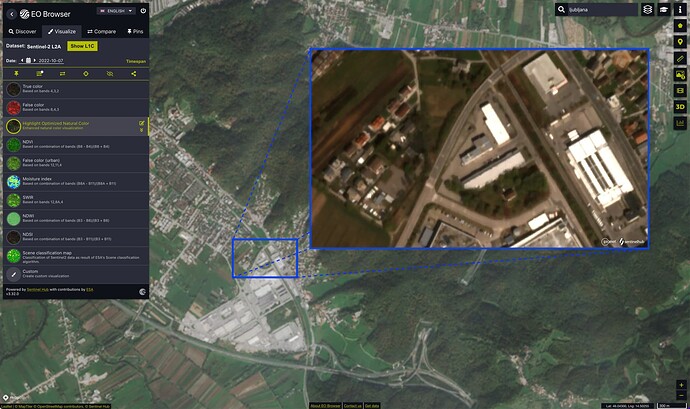 Our headquarters in Ljubljana, Slovenia as seen on the Copernicus Sentinel-2 image acquired on 7 October 2022 and on the Planet SkySat image acquired on 4 October 2022.
You can simply order and visualize commercial data within EO Browser. Watch our short tutorial and read one of our blog posts to learn more.