Hi, to access high resolution imagery for your work site, you would need to access Commercial satellite imagery. Of course, it needs to be mentioned that as these satellites are not systematically imaging the whole Earth and are only tasked for certain locations of interest, there may or may not be imagery available for your work site during the dates that you specified. In addition, cloud cover can be an issue, even if an image was acquired over your AOI during this time period.
Using Sentinel Hub services you have access to several providers:
There is a pdf tutorial that you can check out here. You will also find a great webinar here on Youtube that I would recommend watching before you start trying to order any data
Thanks, I will try, I am now have a problem of recording boundary line (centre Line) of two parts(two contractors) at the Lake excavation work. They tow contractors are arguing the boundary line(centre line), but we can solve this problem by seeing the top view photo of this excavation before the date of finishing. The photos below is drone photos after finished work site.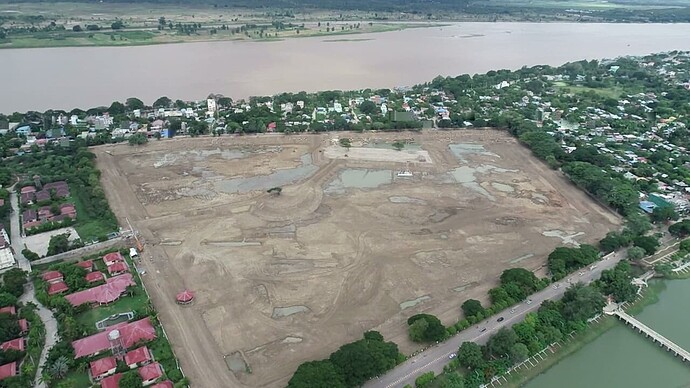 This topic was automatically closed 60 days after the last reply. New replies are no longer allowed.