When I search for Pleiades imagery here:
intelligence-airbusds.com/en/4871-geostore-ordering
I get see many more scenes for my AOI than I get when using the search API (https://services.sentinel-hub.com/dataimport/v1/search).
For my AOI for the whole of 2019: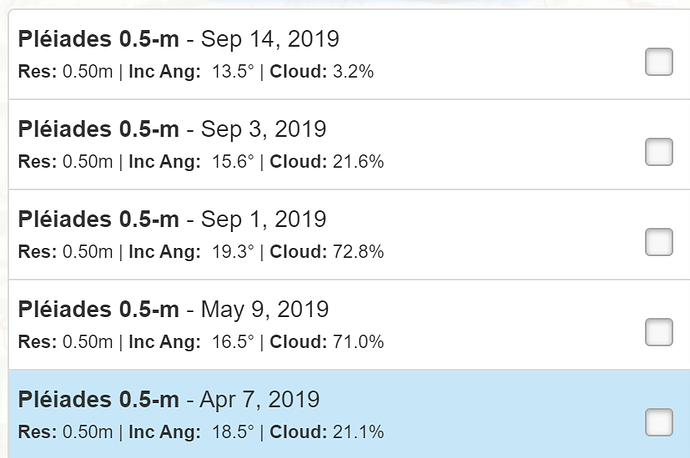 vs

From what I can tell, all the observations I see in the geostore which don't show up with the API have cloud coverages of over 15%. I tried to use the "maxCloudCoverage" parameter as for PlanetScope ordering, but it doesn't seem to make a difference.
Is there a 15% cloud coverage filter being applied behind the scenes/how can I order the scenes with high cloud coverage which don't show up with the API?