Hi all,
I'm having some problems with the NDVI value of some images I just downloaded. I transformed with QGIS the Tiff file downloaded from Sentinel Hub in a polygon. But here the value of NDVI are between 0.6 and 1 which is too high for this time of the season. Is there a specific process I should use to download this images/transform them in a polygon?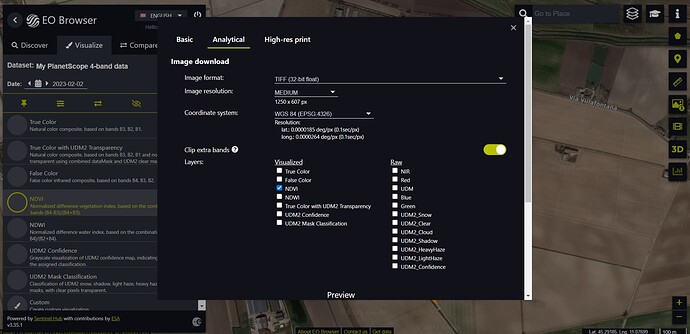 Here you can see the option I am using at the moment to download the Images.
The tool I use to generate the polygon is "Raster pixels to polygons".
Thanks for your help.