Hi to all. Im new in the site and im learning a lot about remote sensing and its aplication to environmental management. I got a question about images: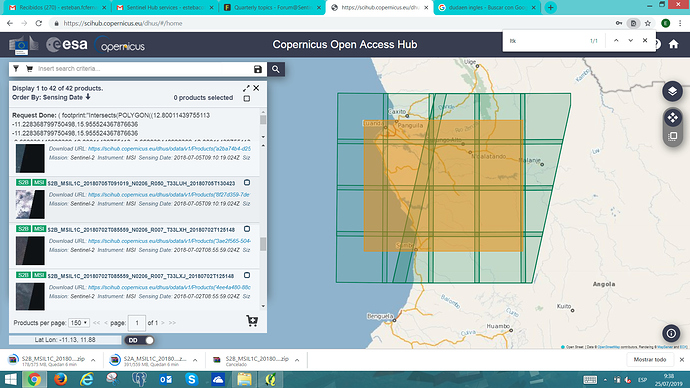 When im downloading some images based on tiling in Angola (T33 LUK, T33 LUJ), some images appears with no data in the right corner.Thats strange for me, because for a specific date, I can see all the images that i need, but not the image that fixes with the other data. Most of the cases I can see the product thats fix with that missing area but registered 2 days later. Is there any explanation about that ?
Id also be very grateful if someone can explain me why there are some images without complete data.
Thank you.