I am trying to download the following (S1 GRD AWS Gamma0 linear orthorectified VH):
With the following settings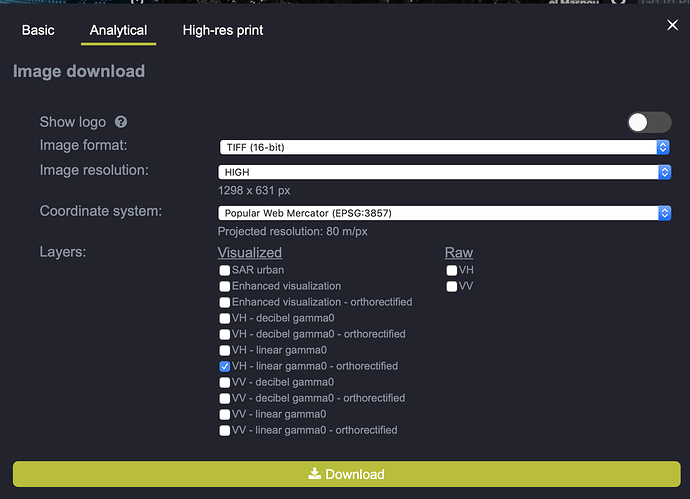 However, the file downloaded is only 571. KB (should be around 10-20MB), RGB 0-255 instead of single band 0-65535.
Do you know what could be wrong?
Also, I wanted to make sure that the image downloaded is Gamma0 orthorectified ?
(see https://docs.sentinel-hub.com/api/latest/#/data/Sentinel-1-GRD) If so, where can I find the documentation of the processing steps applied to the raw S1 imagery available in Scihub-copernicus please?