Hi all
I'm testing a "instance id" in the QGIS plugin with the contracted Planet Scope service. When I enter the ID it starts fine because it gets the layers. But when I select one it gives an error: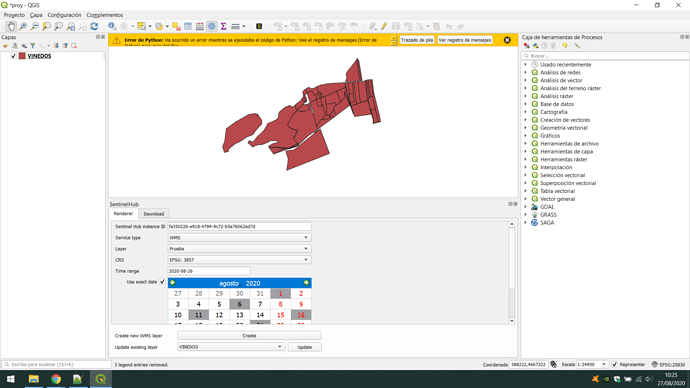 When I try the "traditional" method it does not show an error message, but the layer is not loaded either: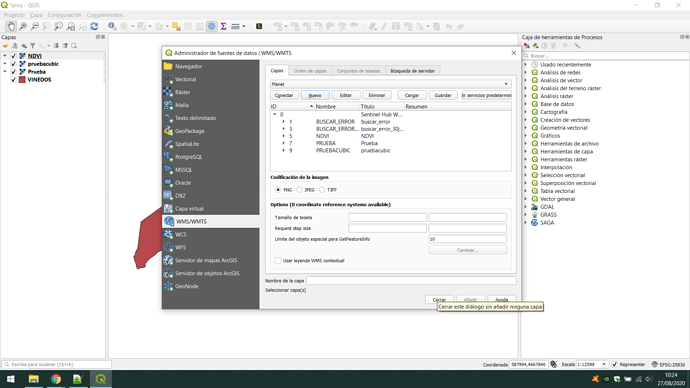 However we have verified that the OGC services work very well in our programming. Therefore I think it may be something of QGIS. When I use an instance id with Sentinel, the plugin works perfectly.
If anyone knows that it can be great. Thanks in advance.