Hey all, I am new to the sentinel hub stuck in the following problem.
I am trying to create a request for a specific area using a specific custom script
(Data-Fusion Sand-Oriented Land Cover Classification | Sentinel-Hub custom scripts). I am unable to generate a request. When I click on send request button it shows the following error.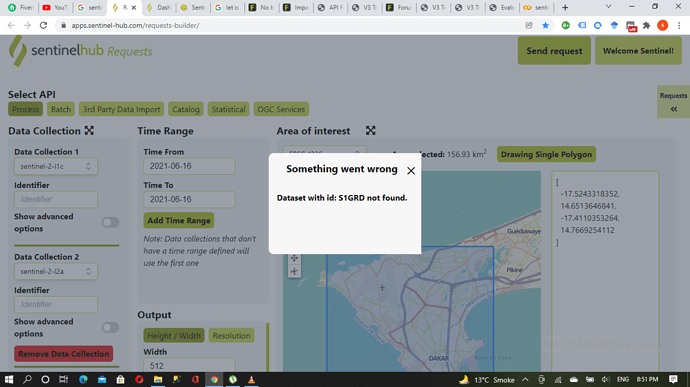 Moreover, I am using the same script in the eval script part it is giving a warning which is clearly shown in the below image.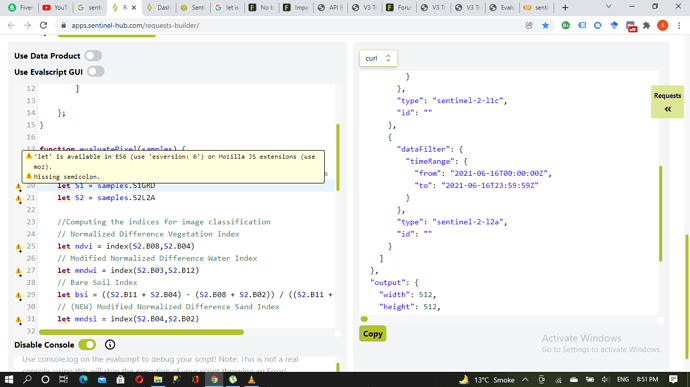 .
Please help!