Hello, I got 5 km² of Pleiades quota from you that I was able to order through Requests Builder
All worked as I would expect. Then I went into the dashboard, set up the configuration and added the collection ID to it. After that I went into EO Browser, selected the correct theme and date. The Pleiades image showed up in the results in Discover and when I clicked on Visualize a 'wheel' started turning as if indicating that the image was being loaded. It didn't, however. No matter how long you wait, it doesn't seem to load. I'm not sure what is happening in the background, if there was any error or not. No error message ever shows up at least.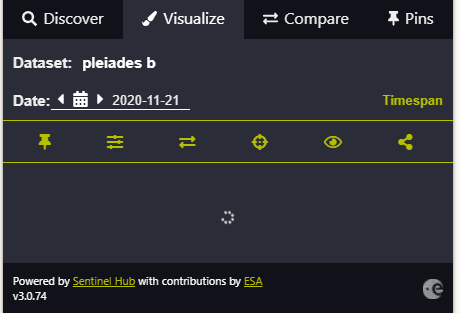 Any idea what could be causing this? In the configuration I'm able to see a preview of the image.
Thank you in advance.